Non-mechanical equipment
Tables, sinks, shelves, cabinets, shelves, chests, hung from stainless steel. Own production. High quality.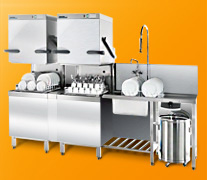 Technological equipment
Self-service lines, convection ovens, electromechanical equipment, washing equipment, bar equipment, fast-food equipment, mechanical equipment, etc.
Refrigeration equipment
Refrigerators, tables, refrigerated displays, ice generators and other refrigeration equipment from leading European brands.
Mangal equipment
Mangals, smoking sheds, tripods from quality steel. Own production. More than 20 types of mangals.
Utensils
Quality cookware for professional cookery: kitchen utensils, containers, etc.
Inventory
Kitchen, canteen, bar inventory for professional cookery. High quality, modern design, favorable prices.
Carts
Serving carts, handcarts, banquet handcarts, hotel handcarts, laundry carts, etc. Own production.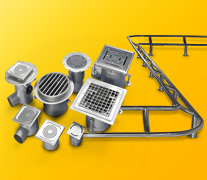 Other
Manufacturing of products by individual order: fencing systems, metal doors, etc.